Do you know that the culture of the royal garment, Sari dates back to 3300 B.C.E. Sari also known as Saree has a rich history and it has been worn by women for thousands of years? Well, you might be surprised to know some little-known sari facts.
1) An Uncut Piece Of Handwoven Cloth 
Saree is traditionally known to be more than just an uncut piece of handwoven cloth or an unstitched piece of fabric with a length of almost 3 meters. A heavier border is woven at the end so that it will enable to drape the saree accurately. But nowadays, most of the Saris don't have these heavier sections and many of them prefer synthetic or polyester saris. 
2) Origin of Sari 
You might definitely not know the origin of the saree! A Saree or Sari actually comes from the word "Sadi." which is derived from the Prakrit word "Sadia." which has its origin from the Sanskrit word "Sati." which means a strip of long cloth. 
3) Evolution of Sari
Sari has evolved to be one of the inclusive contemporary materials like silk, synthetic, cotton, polyester, and other fibers. This traditional garment is worn not only in Indian, but in Pakistan, Sri Lanka, Nepal, and Bangladesh. It can be considered as an heirloom passed down through the generations. In fact, it has influenced a lot of fashion influencers and designers across the world. 
4) You can Drape a Sari in 100 ways 
Interestingly, A Sari can be draped over in 100 ways as it's just a long piece of Fabric. If you Google on How to drape or wear a Sari? Many videos will be available on how to wear a Sari, everything depends on how you wear it and how you look. Most of the drape styles are regionally specific just like food and languages across India. However, Sari's require a different length for different drapes. 
5) Doesn't Have To Be Fancy 
Many people still think of Sari as a traditional garment as it's occasionally worn. But that's not true, a Sari can be worn every day and many women do it too. A simple Sari can be worn at home as it's comfortable while the fancy ones can be worn on special occasions.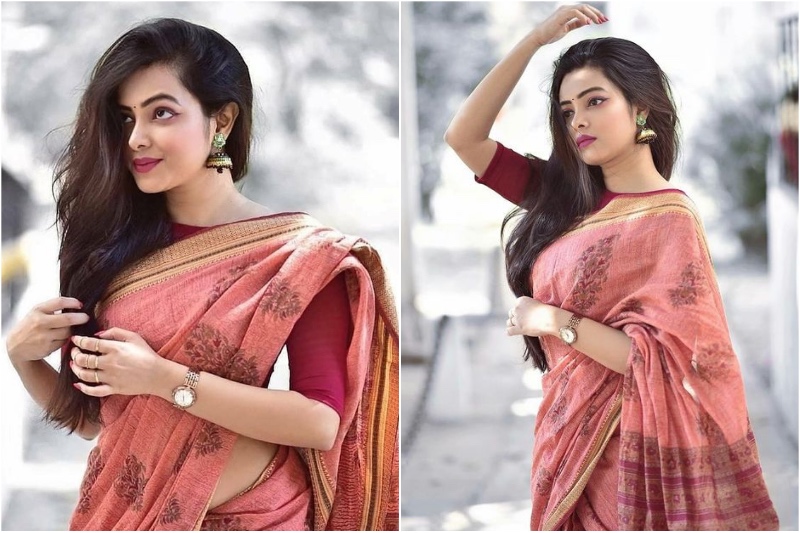 6) Zero Safety Pins Required to Wear a Sari 
Most of them think that a Sari might be a risk as it may fall off so they use dozens of safety pins to secure it. Although these safety pins aren't required, it can be used for a safety purpose and it all depends on you draping your Saree. Also, these safety pins make the saree more rigid which is not how it's supposed to be worn. 
7) Saris are Sentimental 
This royal garment evokes a traditional and sentimental feeling of nostalgia like certain saris are associated with memories and events. Saris are also passed down from one generation to the next as a gift for milestone moments. 
These are the 7 facts about Sari which you might have not known till now. If you know some other facts relating to Sari's, do let us know in the comments below, because sharing is caring!